If you are looking for a way to spice up your look this fall, try some braids. This season there is a trend of wearing braids in different ways, such as upside-down french braids. Upside down french braid hairstyles are super simple to make and look fabulous if done right! This style is best for those with a round face, and it is an excellent alternative to the traditional braid.
The most significant benefit of the upside-down French bun hairstyle is that it's super easy to do and looks fantastic all day long. You'll find inspiration for a variety of hairstyles here, including color, texture, and length.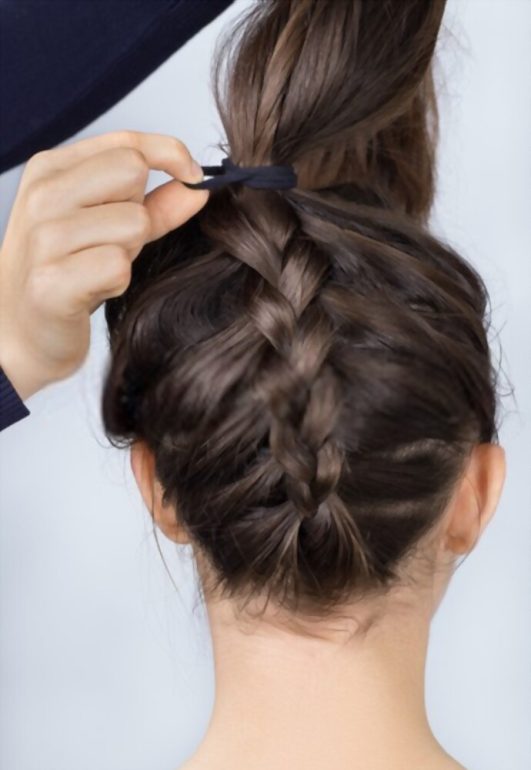 1. Upside down French Braid Ponytail
This hairstyle is much like the classic French braid, but instead of pulling the hair to one side, you're going to flip it upside down. It is best to use a brush with reasonably long bristles to help you smooth out the top of your hair and pull it all the way down. The upside-down french braid is really simple but at the same time looks very chic.
2. Upside Down French Braid Bun
In today's society, it is a popular hairstyle for women. This hairstyle is perfect for summer, and it looks cool and stylish. It is easy to do. All you need is the instruction on how to style a French braid into a bun. People like to make a bun on top of their heads.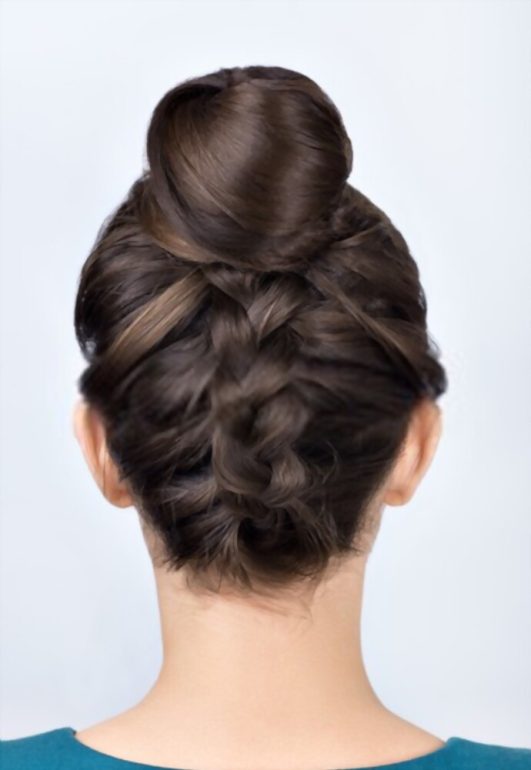 3. Upside Down French Braid Pigtails
The Upside Down French Braid pigtails are a style of hairstyle that can be done as an updo on either long or short hair. The braids are then twisted and tied at the back of the head, allowing for a very defined look that cannot be achieved with typical braid styles. This look is perfect for both casual weekend wear and formal occasions.
4. Braid into Messy Bun
Many people don't know how to get those perfect messy buns. There are plenty of ways to get a messy bun in five minutes or less for those who don't have the time or patience to craft perfect buns! You can girl-braid it, spritz it with water and blow-drying, or loosely tie some sections together with an elastic band.
5. Upside Down French Braid with Curls
The first step of doing Upside Down French Braid with Curls is to flip your head upside down so that all your hair falls in one place instead of all over the place. Then part your hair along the middle, take a small strand of hair and split it into two. Then, braid it till the end and repeat the steps repeatedly with another strand of hair.
6. Upside Down Pull-through Braid
Upside down pull-through braid is a super easy hairstyle that you can learn in less than 5 minutes. This is the type of hairstyle that is appropriate for school. All you need are some bobby pins and a comb. You can use your fingers or a brush to create this look, but if you prefer to style with hair tools, start by gathering all your hair on top of your head in one ponytail. Then, get out two pieces from either side of the ponytail and cross them above the ponytail like an X and pin them down with bobby pins, so they stay put.
7. Mohawk French Braid
When you hear the term "French braid," what comes to your mind? For most people, two things: Beauty and an impressive hairstyle. Mohawk French braids may seem complicated to create, but it will take you just a few minutes when you have the know-how.
We will explain achieving an upside-down Mohawk French braid which is perfect for summer. It's called this because the braid starts at the top of your head with strands on either side that cross over and go towards the middle at a downward angle or inverted Mohawk. The rest of the hair is braided generally in three or more sections, from front to back.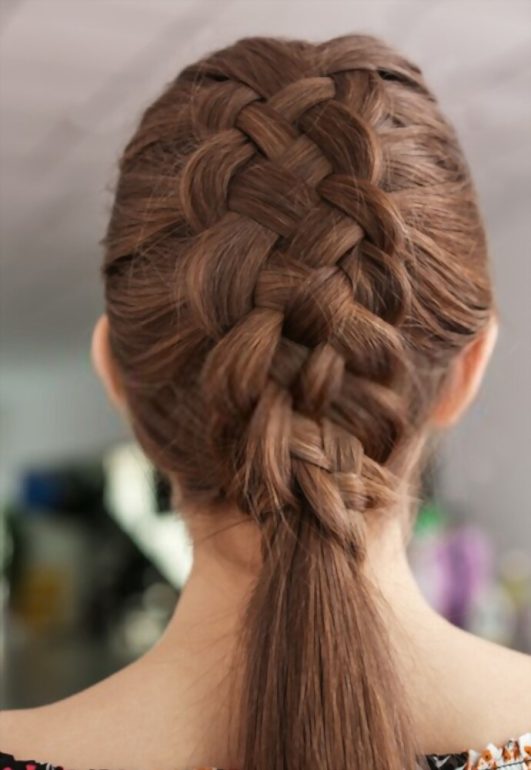 8. Upside-Down Braid Double Buns
The Upside-Down Braid Double Bun is a hairstyle that works for many occasions. It is not too difficult to do, and it looks great on just about any person. It can also be worn to work or even as a night out on the town. Make sure to check out this style for an easy-to-wear yet sophisticated look!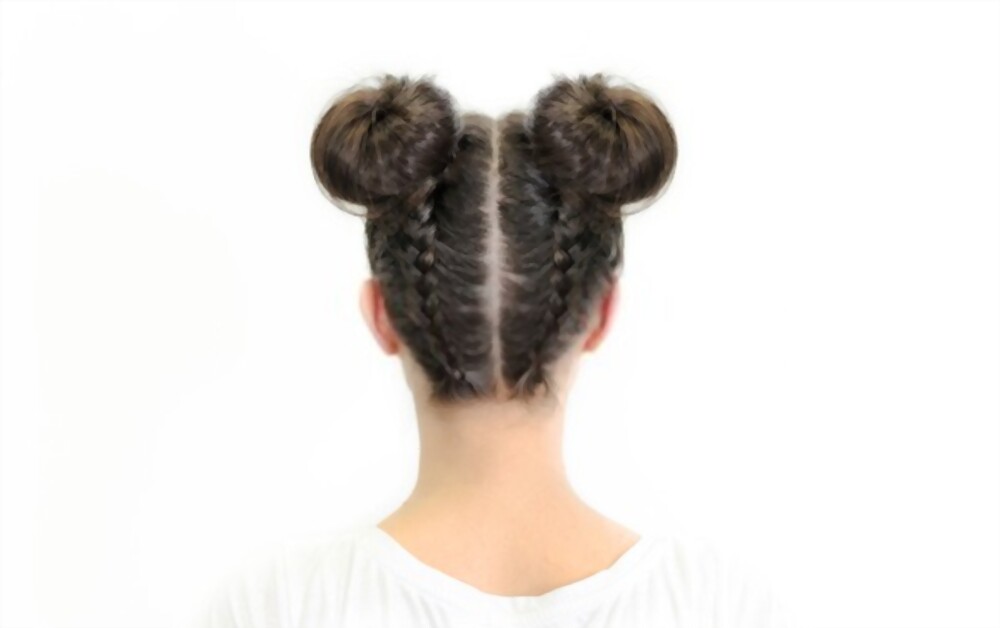 9. Donut Bun with French Braid
When it comes to ponytails, buns are a classy and safe option. However, a braid is an easy way to keep your long hair neat and tidy while still looking effortlessly put together. With this new look, what is the best part? It only takes five minutes to complete! This new take on the classic braid is called a donut bun. The hair is bunned on top rather than in a bun.
10. Upside Down Braid Bow
Braid bow is a different way of braiding hair that looks very attractive and fashionable. It is straightforward and can be done by children who have not yet learned how to do regular braids. You will need any hair braid as thick as possible, a thin paper clip, and a rubber band. The first step would be to attach the paper clip on the bottom of your hair braid so that it stays in place; then, take both ends from your hair and twist them together with the rubber band around it until they are in one direction.